Tips from the team
Esther about her favourite spots in Amsterdam
Looking for the most fun spots in Amsterdam? Esther is your go-to hotspot hunter! She knows exactly where to find the hidden gems of Amsterdam and she's beyond excited to share these gems with you!
Tasting room Wynand Fockink
If you like trying new things, you should really go to Wynand Fockink's tasting room. Esther: 'Wijnand Fockink is one of those typical brown cafés where you can easily sit with friends or family for hours. It is located in a charming alley on the other side of the Rokin. They have, among other things, all kinds of unique liquor flavours that you normally can't get anywhere. How about butter churn, apple pie or a macaroons liqueur? You can taste them all there, but if you want you can also buy an entire bottle in the shop. It's all made in the Netherlands, so a great souvenir to take back to home!
The Koffieschenkerij
How about a super special place to drink a nice cappuccino? Esther knows the best one: 'One of our guests told us about this nice little coffee shop and we were instantly fan! It's a bit different from your everyday coffee shop. It is located in the Old Church and you can sit in the garden and enjoy a freshly baked slice of apple pie while you're at it. Want to taste the most delicious cappuccino in Amsterdam? Then this is the place to be.' 
Jet Brains Techlab
The Jet Brains Techlab is the ideal to-do for the whole family. Esther: 'I think this is the perfect outing for both parents and kids. Colleague and good friend Debbie came here recently with her son and they loved it too! It is kind of like NEMO, but smaller and a bit more personal. You can walk through it in about an hour/an hour and a half, so it's ideal to go here with children. It's a truly interactive museum where you can do anything from VR to talking and dancing with robots.'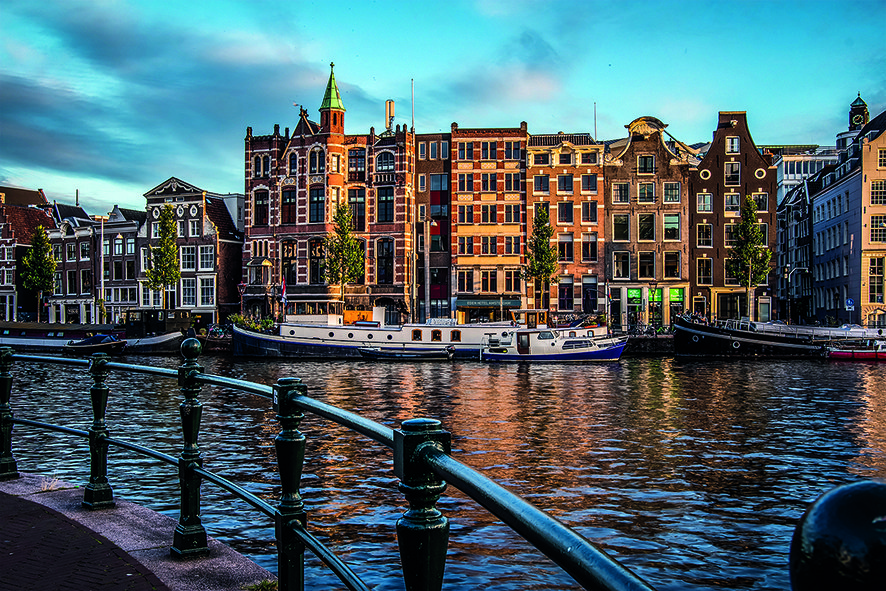 Evening cruise with dinner or drinks
A canal cruise through the city may sound a bit cliché, but if it's up to Esther, it's definitely a must do in Amsterdam: 'A canal cruise through Amsterdam has the reputation of a typical tourist outing, but I always recommend it. It's really different to see Amsterdam from the water, especially during the Light Festival. And what I like even more is to do a canal cruise with a dinner or some drinks on board. An even more special experience, because who can say they had dinner in the Amsterdam canals?'
Jacob Hooij herb shop
The old pharmacy of W.H van der Meulen and Jacob Hooij's herb shop is also high on Esther's list of favourites: 'This pharmacy and shop are really worth a visit. It may not be the first thing that comes to mind when you visit Amsterdam, but in my opinion, you should really pay a visit. It seems as if time has stood still in these two places. It really looks like back in the old days and you can certainly buy the most fantastic herbs and spreads in the herb shop.'