About Eden Hotel Amsterdam
In the middle of the vibrant city centre

Walking distance from all attractions

Good accessibility by public transport

Extensive facilities under one roof
With a location along the famous Amstel river, the recently renovated 4-star superior Eden Hotel Amsterdam brings together tranquility and energy. What used to be a sugar refinery and chocolate factory, and later became part of Amsterdam's theatre district, is now an eclectic hub for tourists, digital nomads and business travelers.
In various ways, the hotel pays tribute to the rich history of this special location in the beating heart of Amsterdam. From the theatrical Burlesque rooms to the Centre Stage, where you can enjoy breakfast, drinks, lunch and snacks. Together with a Michelin-starred restaurant as well as a comfort food restaurant, food corner and underground listening bar - you don't really need to leave the hotel to experience the buzzing Amsterdam city life.
Would you like to know more about the rich history of the Eden Hotel? Then click on the button below.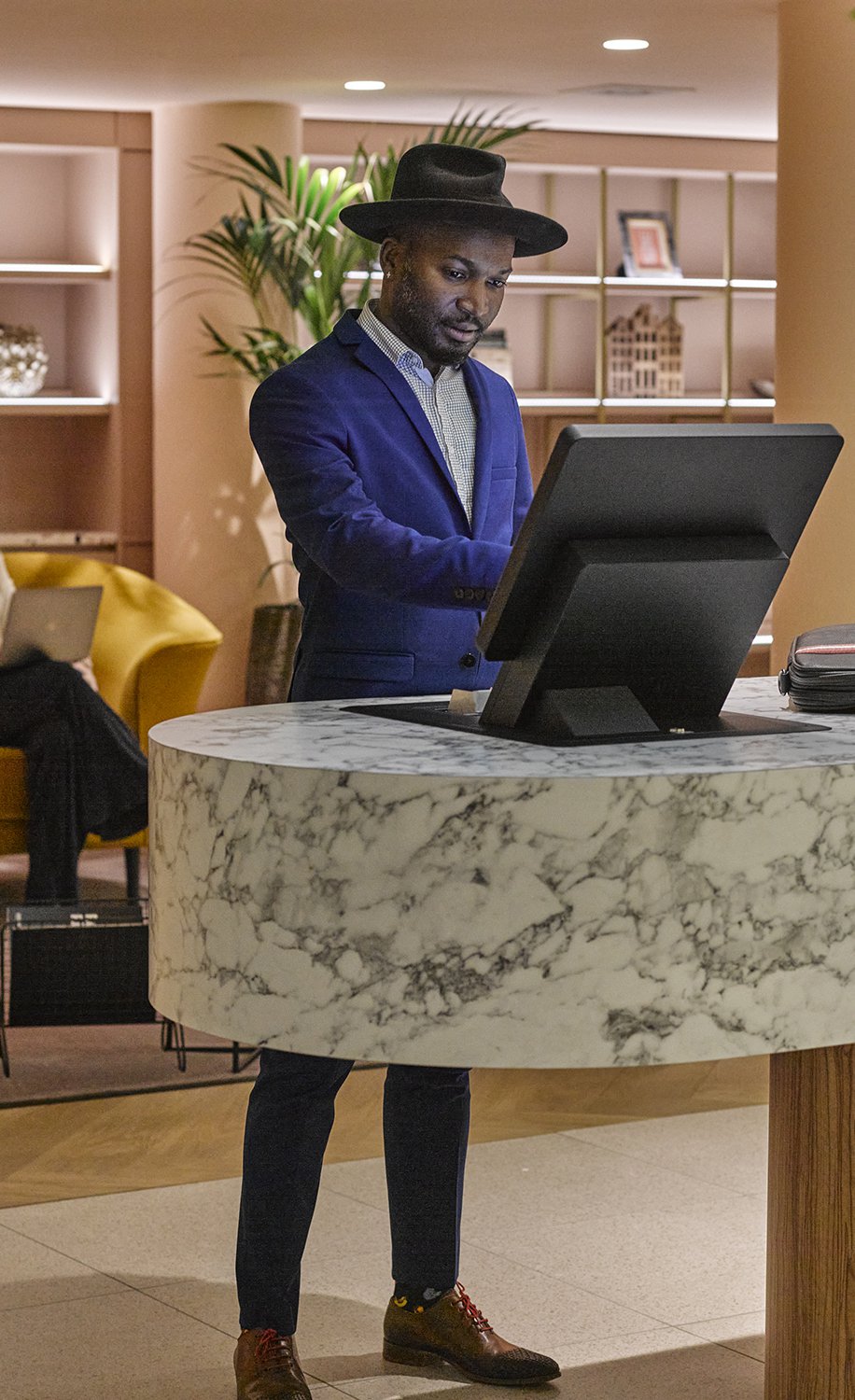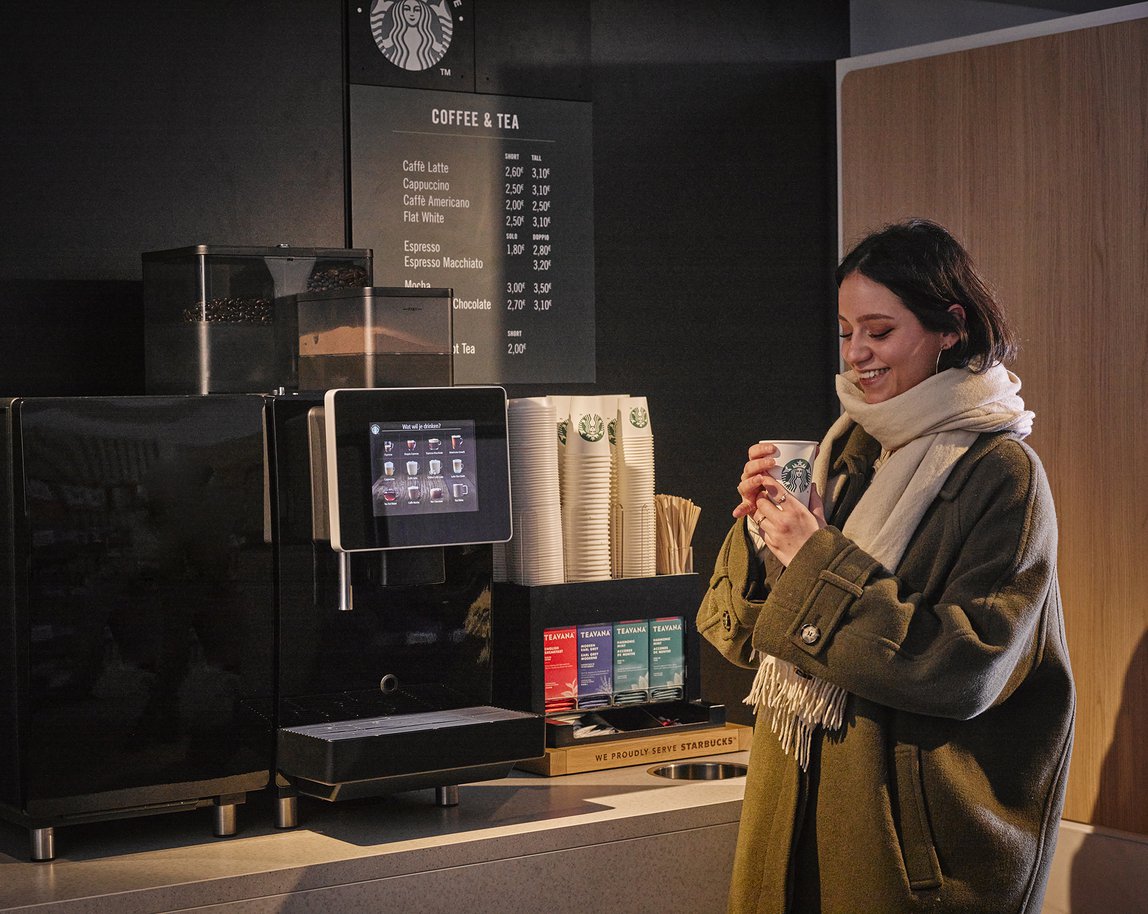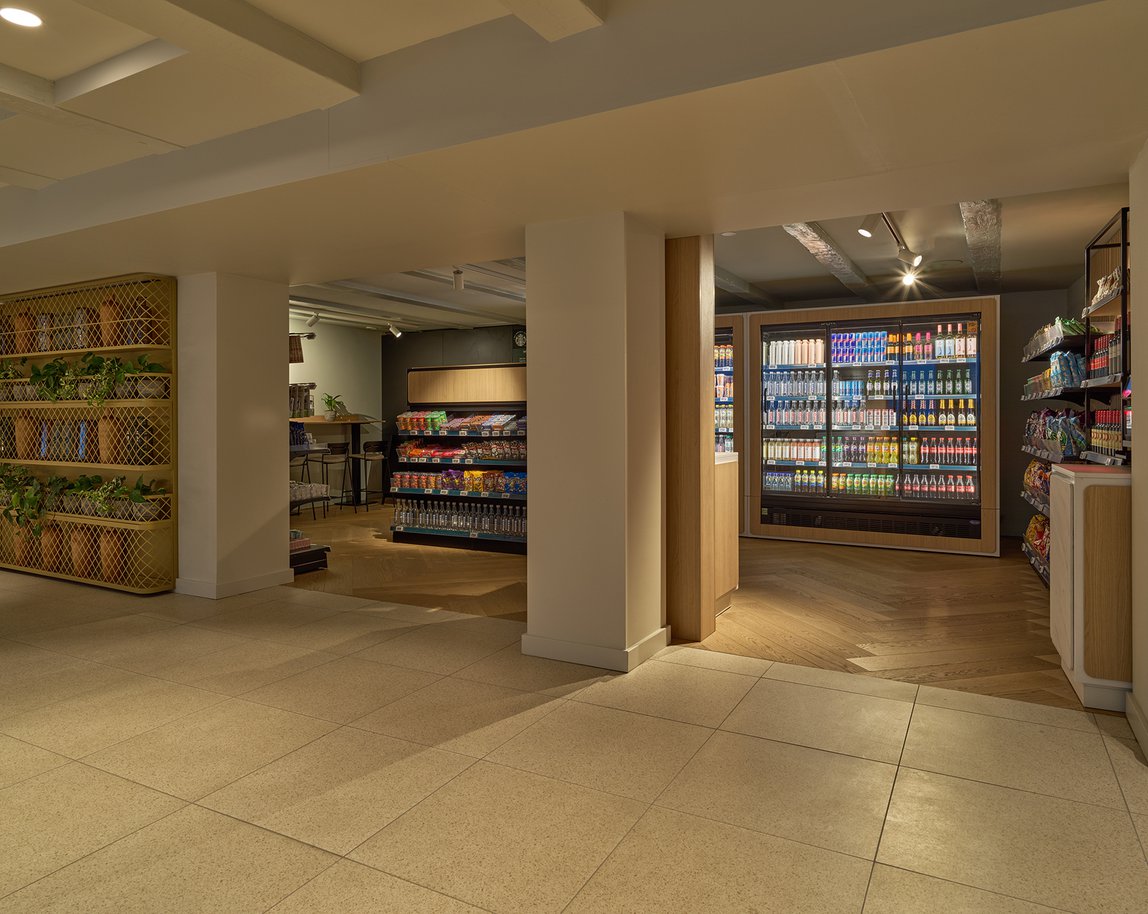 Our Essentials
When you're staying at Eden Hotel Amsterdam there really is almost #notimetosleep. You're right in the centre of the city and surrounded by all the good things Amsterdam has to offer. Meanwhile the hotel also offers quite a bit of in-house entertainment. In need of some relaxation? Borrow a yoga mat during your stay and get nice and zen again.
Enjoy a drink, lunch or a nice working space in our Centre Stage

Free use of a yoga mat during your stay

Your own Nespresso machine in your room
Join us for a walk through the hotel:
Good location but room need help
Stayed for 2 nights, good location…. nice lobby and facilities but room was a bit disappointing. Blocked sink that took ages to drain and the bathroom wasn't very clean. Plus kind of an uncomfortable bed. Room is not soundproof at all, can hear everything in the hallways and outside noise from the window, which is a lot from the crowds walking back after their night out drinking in Rembrandtplein Square to at least 3am. Also if you're looking for a room with a bathroom that has privacy then this is not the hotel for you. Glass door is basically see-through so you can see what someone is doing plus a big gap between the doors so also can hear what's going on in there too. The room was very small even for a superior. Also no international plugs like most 4 stars, so make sure you take an adaptor! Overhaul I think the hotel is way too overpriced, there are better options around.
Excellent accomodation
Being for 2 nights in the hotel for business and the experience was stress free. Great place to rest, even in the middle of a busy part of the city. Staff is very gentle and helpful and rooms were comfortable and cozy. I missed a small fridge in the room with water and drinks, but besides that, great experience.
Excellent hotel, very central.
It was perfect, really close to all the places we wanted to see, great staff and a wonderful breakfast. Room was lovely, overlooking the canal. Lots to see through the window, but not noisy at all. Beds were super comfy.